Download Wolcen Lords of Mayhem v1.1.7.0-P2P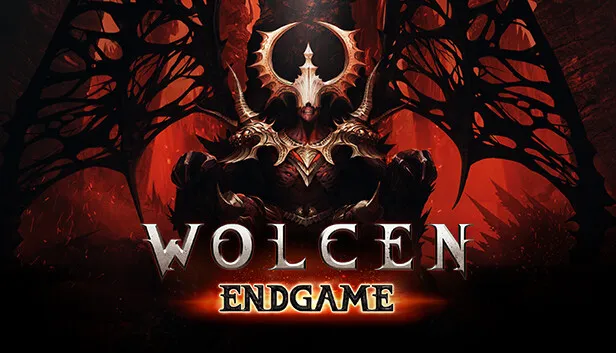 Game Details
Release name : Wolcen Lords of Mayhem v1.1.7.0-P2P
Size : 38.2 GB
Title : Wolcen: Lords of Mayhem
Genre : Action, Adventure, Indie, RPG
Developer : WOLCEN Studio
Publisher : WOLCEN Studio
Store: click here
Release Date : 13 Feb, 2020
Screenshots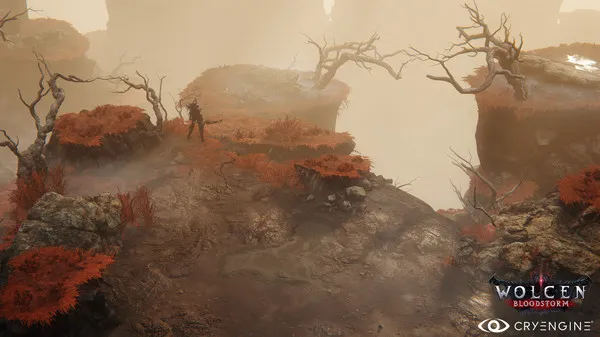 Gameplay
About This Game :
You are one of the three survivors of the slaughter of Castagath. Rescued by Grand Inquisitor Heimlock, you were drafted into the Republic's Army of the Purifiers at a very young age to be trained in the military academy and become perfect soldiers against the supernatural. You also had the chance to benefit from Heimlock's occasional advice and training, which led you and your childhood friends, Valeria and Edric, to be called the "Children of Heimlock".
Recently, the Brotherhood of Dawn has infiltrated the Crimson Keep, a mysterious republican fortress lost among the northern deserts known as the Red wastes. While the purpose of the attack was unclear, the republican Senate voted a retaliation act against all known locations of the Brotherhood.
Led by Grand Inquisitor Heimlock himself, troops are soon deployed on the Coast of wrecks, near the city state of Stormfall, to terminate a camp of Brothers. You are, with your two childhood friends, part of operation Dawnbane, under the supervision of Justicar Maëlys.
Key features:
Free character development
Wield a great variety of weapons and find your own playstyle thanks to their unique stances and combos. In Wolcen, there is no class, only your weapons set the rules for your skills types.
Three types of resources
Rage and Willpower interact with each other, using the Resource Opposition System. Stamina allows you to use a dodge-roll to avoid danger or travel faster.
Item diversity
Gear up according to your offensive and defensive choices with common, magical, rare and legendary items. Break the rules and unlock new possibilities with Unique items and rare affixes.
Rotative Passive Skill Tree
Make your own path throughout the 21 sub-class sections available in the Gate of Fates to customize your passives and make them fit to your play style.
Skill customization
Level up your skills with your character or alternative resources to gain modifier points and create your own unique combination of skill modifiers. Change your damage type, add new functionalities, grant buffs or debuffs, change the skill's mechanics completely. The options are limitless.
Strategic fights
Wolcen's creatures have complex patterns including deadly skills. Pay attention to various markers and to animation anticipation to avoid lethal attacks using your dodge roll ability.
Aspects of Apocalypse
All characters can shapeshift into one of the 4 Celestial incarnations available, each of them offering 4 different skills, and one devastating ultimate.
Endless replayability
Improve your gear by looting or crafting, gather resources to unlock rare missions, face advanced challenges for special rewards, experiment new builds, become the greatest achiever. Whether you like to play solo or with friends, there is always something to do.
A taste for beauty
Using the Cryengine technology makes Wolcen an immersive and beautiful game with highly detailed armors and weapons. In addition, 8 hours of epic orchestral music will accompany you during your journey.
Unleash your fashion sense
Customize your appearance by switching the visuals of your armors and weapons. Loot more than 100 different dyes and tune up your armor to have your very own unique style. The asymmetric armor system will also allow you to change your appearance for left and right shoulder and glove.
Difficulty modes
Choose how you want to make the campaign with 2 different difficulty settings: the Story mode and the Normal mode. The endgame is shaped to allow a progressive increase in difficulty.
Regular updates and seasonal events
We're committed to making Wolcen a long-term game with regular updates and additions, including features, Acts, gameplay content & Quality of Life.
System Requirements for Wolcen: Lords of Mayhem Download Free
MINIMUM :
OS: Windows 7 64-Bit SP1, Windows 8.1 64-Bit, Windows 10 64-Bit
Processor: Intel Core i5-4570T 2.9 GHz / AMD FX-6100 3.3 GHz
Memory: 8 GB RAM
Graphics: NVIDIA GeForce GTX 560 Ti / AMD Radeon HD 6850
DirectX: Version 11
Storage: 18 GB available space
RECOMMENDED :
OS: Windows 7 64-Bit SP1, Windows 8.1 64-Bit, Windows 10 64-Bit
Processor: Intel Core i7-4770S 3.1 GHz / AMD FX-8320 3.5 GHz
Memory: 16 GB RAM
Graphics: NVIDIA GeForce GTX 1060 / AMD Radeon RX 570
DirectX: Version 11
Storage: 18 GB available space
How To Install Wolcen: Lords of Mayhem Download Free
1. Download The Game.
2. Extract with WinRAR
3. Play!.
Download Wolcen: Lords of Mayhem Download Free

 Torrent link
Download Wolcen Lords of Mayhem v1.1.7.0-P2P.Torrent