Download Tainted Grail The Fall of Avalon v0.39cba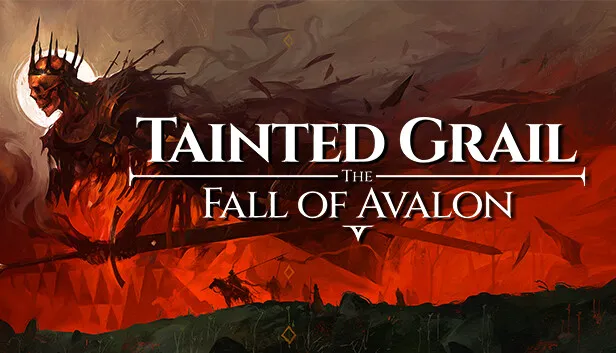 Game Details
Release name : Tainted Grail The Fall of Avalon v0.39cba
Size : 14.0 GB
Title : Tainted Grail: The Fall of Avalon
Genre : Action, Adventure, Indie, RPG, Early Access
Developer : Questline
Publisher : Awaken Realms
Store: click here
Release Date : 30 Mar, 2023
Screenshots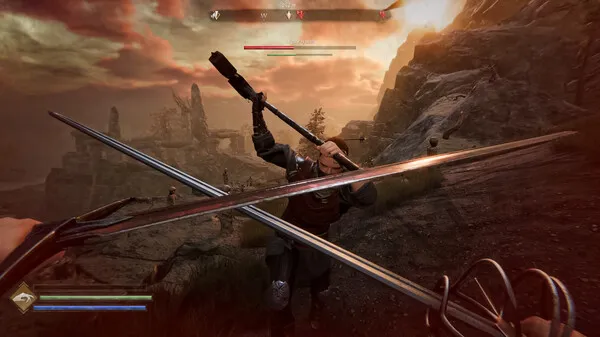 Gameplay
About This Game :
Important information to consider before purchasing this game in Early Access:
> There is a possibility that your saved data may become corrupted due to large patches and version changes.
> This game does not aim to have AAA-level graphics or polish.
> You might encounter various small bugs, balance issues, and a lack of final polish.
> This game is in a true Early Access phase, and we welcome your feedback so that we can improve the game together.
> Take advantage of the special price of $29 during Early Access, as the game will be more expensive later on.
> Currently, you have access to Chapter 1 (10-15h), more content will be added to the game for free!
Tainted Grail: The Fall of Avalon is a true open world RPG FPP experience, created by a passionate indie team.
Create your unique character
Explore dark world with full freedom
Choose your playstyle – close combat, bow, magic, stealth and more!
Complete fully voiced over quests with hard choices
Develop your character and determine your playstyle
Complete various challenging dungeons
Discover mystery behind death of King Arthur and the current fall of avalon
Craft, cook, brew potions, lockpick, mine and even go fishing
Current Patch: 0.6: Judgment of the Excalibur
Available intro (Island Asylum) and Chapter 1 (Horns of the South) in final version, after major upgrades of all systems in the game.
True open world experience
Find unexpected quests and adventures on every inch of the island and roam it without constraints. Explore hidden caves and dungeons, roam ancient ruins and travel through the Wyrdness itself. Find secrets big and small and piece them all together.
Explore the dark world of Tainted Grail
The mysterious and complex story of Tainted Grail spans over 1,000 years, from the moment King Arthur led the people of the Homelands to the shores of Avalon. Journey through Avalon to uncover the dark secrets behind the Fore-Dwellers, and the Wyrdness itself.
The game is inspired by and based on universe created by one of Poland's best fantasy writers – Krzysztof Piskorski.
Customize your playstyle
Face enemies the way you choose. Whether you want to strike from the shadows, use bows and daggers, fight face to face using cold steel or bare bones – you're free to decide. The arcane is also at your disposal as you conjure powerful spells, weapons and familiars, or use forbidden rites of the druids. Create your own, unique style and challenge the foes and monsters of Avalon.
Build your own character
Crafting a character tailored to your playstyle plays a significant role in your adventure. The intricate progression system and a wide array of attribute-related perks will allow you to steadily grow stronger with each level. While journeying through Avalon, you'll also have access to a variety of equipment, including weapons, spells, shields, armor, and more. All of these elements combined will allow you to shape your own, unique character.
Make friends and enemies
During your journey, you'll encounter simple commoners, battle-worn soldiers, and even gods of old in need of your assistance. You'll have to make choices in a world in which there are no good answers, but your decisions matter and your choices are respected.
Trade, craft, cook and steal
The game will come with many supporting systems that will allow you to use all of the gathered ingredients, sourced from various places throughout the island. Some of the resources will require you to scavenge the land. You could also cast your fishing rod to uncover what creatures lurk in the island's murky waters. For those who tread a darker path, an alternative awaits – pilfering the belongings of unsuspecting victims to fill your own pockets. With the resources at your disposal, you'll be able to trade or transform them into useful items, life-saving potions, equipment or food. Coming prepared in this land, engulfed in the misty Wyrdness, is the key to survival.
System Requirements for Tainted Grail: The Fall of Avalon Download Free
MINIMUM :
Requires a 64-bit processor and operating system
OS: Windows 10 64-bit
Processor: i5 8th gen or AMD equivalent
Memory: 12 GB RAM
Graphics: GTX 1060 6GB or AMD equivalent
DirectX: Version 11
Storage: 15 GB available space
Additional Notes: Low settings, 30 FPS, Full HD, SSD Strongly Recommended
RECOMMENDED :
Requires a 64-bit processor and operating system
OS: Windows 10/11 (64-bit)
Processor: i7 13th gen
Memory: 16 GB RAM
Graphics: RTX 2070 Super
DirectX: Version 11
Storage: 15 GB available space
Additional Notes: Ultra settings, 60 FPS, Full HD, SSD Strongly Recommended
How To Install Tainted Grail: The Fall of Avalon Download Free
1. Download The Game.
2. Extract with WinRAR
3. Play!.
Download Tainted Grail: The Fall of Avalon Download Free
 Direct Link
Download Tainted Grail The Fall of Avalon v0.39cba Direct Link
Part Links