Download Sun Haven Build 10201942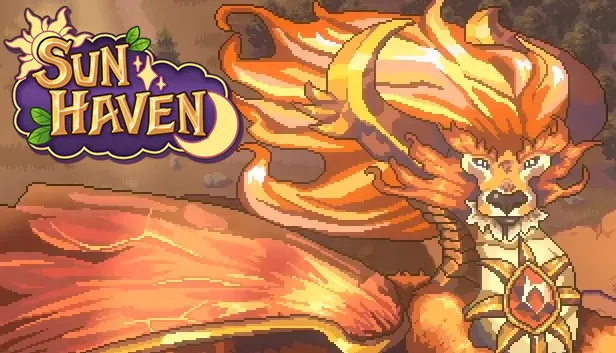 Game Details
Release name : Sun Haven Build 10201942
Size : 536.77 MB
Title : Sun Haven
Genre : Adventure, Casual, Indie, RPG, Simulation, Early Access
Developer : Pixel Sprout Studios
Publisher : Pixel Sprout Studios
Store: click here
Release Date : 25 Jun, 2021
Screenshots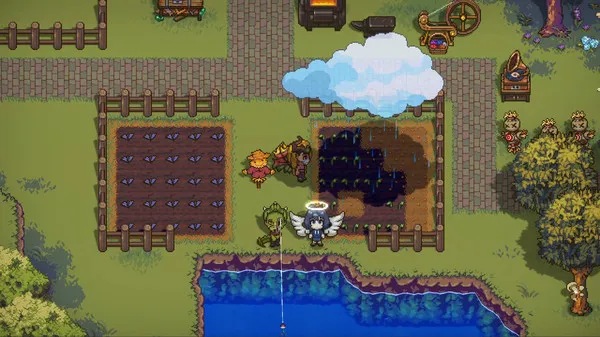 Gameplay
About This Game :
Sun Haven is a multiplayer fantasy farming sim with dragons, magic, a main questline, RPG-style skill progression, and even a final boss.
Greetings, Adventurer!
You've just arrived in Sun Haven, a medieval town full of people from all walks of life doing their best to make their beloved town thrive as it once did. As a farmer, miner, fisher, warrior, craftsman, and even a mage, you'll find that adventure awaits you here. Your hard work will let you upgrade your farm, restore shops in Sun Haven, and even bring in new neighbors! As you bring the hustle and bustle back to town, the EXP you earn from each quest will help you level up to advance through a main questline journey. The main quest itself takes you through two captivating towns outside of Sun Haven. The mythical Elven town of Nel'Vari rests deep in the forest where the Elves live in balance with nature. The rumored monster city of Withergate features a bustling nightlife that never ends – literally – since the city is covered in neverending darkness. Your experience in these places will grow your skills dramatically, but how you focus that growth is entirely up to you. If you prefer a sword in hand, then slash away by all means. But if a watering can is more your style, then there are nonviolent alternatives to overcome dangerous encounters – even with the final boss! Either way, it's up to you to wield your abilities and become the hero of your own story.
Features:
Farm, Fish, Fight, Mine, Smith, Cook, and Craft
to revitalize Sun Haven
THREE Worlds to Explore:
The Cozy Human Town of Sun Haven, The Beautiful Elven Village of Nel' Vari, and Urban Monster City Withergate
SEVEN different player races
: Human, Demon, Elf, Angel, Elemental, Naga, and Amari (animal race, including cats, dogs, fish, birds, and reptiles)
Tons of Player Customization:
200+ different race and clothing options
8 Player Multiplayer:
Play with up to EIGHT total people in one game, make your own farm and story in online multiplayer
FIFTEEN romance-able characters
: (humans, elves, demons, and multiple animal races) or woo your own partner in multiplayer! Romance your character of choice regardless of gender or race and get married
Unique Monsters
throughout the world to fight past on your way to becoming the hero of Sun Haven
Home Decorating
with more than 100 pieces of furniture. From your living room to your farm, design and decorate to your heart's content!
Dozens of RPG-styled Quests
to keep you engaged while you relax and farm
A Skill Tree
with over 100 options. Make your own play style and unlock a plethora of spells to help you along your journey, Farming Spells, Combat Spells, even Mining Spells!
Pets and Mounts
to collect and keep on your farm or to join you as you discover what lies beyond the forests of Sun Haven
System Requirements for Sun Haven Download Free
MINIMUM :
OS: Windows Vista or greater
Processor: 2 Ghz
Memory: 2 GB RAM
Graphics: 256 mb video memory, shader model 3.0+
DirectX: Version 10
Storage: 2 GB available space
How To Install Sun Haven Download Free
1. Download The Game.
2. Extract with WinRAR
3. Play!.
Download Sun Haven Download Free
 Direct Link
Download Sun Haven Build 10201942 Direct Link