Download Street Legal 1 REVision Build 12670825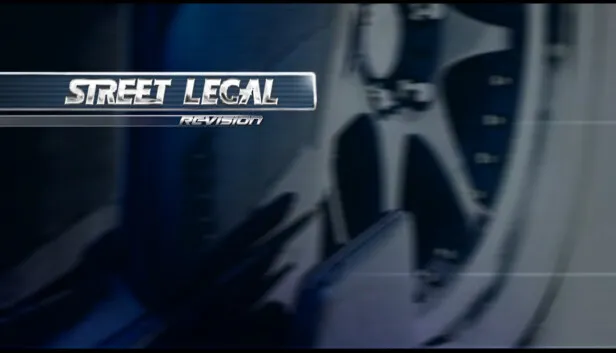 Game Details
Release name : Street Legal 1 REVision Build 12670825
Size : 285.39 MB
Title : Street Legal 1: REVision
Genre : Racing, Simulation
Developer : Invictus Games Ltd., ImageCode
Publisher : Activision Value Inc.
Store: click here
Release Date : 28 Jul, 2023
Screenshots
Gameplay
About This Game :
Originally released in 2002,
Street Legal
brought new & insanely ambitious ideas to the racing genre, and set the groundwork for it's famous 2003 sequel,
Street Legal Racing: Redline!
Strip your ride
down to the
bare chassis
by directly clicking the parts inside the
3D garage
, and rebuild it into a
MEAN RACING MACHINE!!!
Take it out on the
open streets
of old
Valo City
and make your way up the ranks of the local
racing clubs
in
challenging
point-to-point races, unlocking
new cars
,
engine types
, and city
districts
along the way!
However,
becoming #1 is not
as
simple
as bringing skill at the wheel!
NOTHING LASTS FOREVER
, and
every part
of the cars is
individually simulated
, contributing to their balance, compliance, aero, torque curve, gear ratios, and much more, all the way down to details like safe engine RPM, and even the power of the starter motor!
RUNNING GEAR / HANDLING
Fundamentally
simulation
, featuring a dash of high-grip arcade
fun
, all with
satisfying sense of mass
!
Whether on a keyboard or high-end FFB wheel, the players love it!
Swap wheels
,
shocks
,
springs
and
sways
, to
balance
for
understeer
or
oversteer
using
real-world
suspension design
principles!
Choose parts suited for Valo's
jumps
& curbs,
protecting
your
oil pan & transmission
,
go low
for
style
, or even
remove them entirely
and
see what happens
!
ENGINES
20 years
after release, Street Legal
still
features some of the
most advanced
engine simulation
ever
seen in a game!
No pre-determined torque curves!
Power is calculated
on-the-fly
using
real engine attributes
like cylinder bore, stroke, compression, valve & spark timings, airflow rate, fuel mixture, and more!
The attributes will
change
depending on
parts installed
and their
mechanical condition
.
For example, a worn cylinder head will be given looser valve timings to simulate valve spring damage, leading to reduced power at high RPM.
Make your way from getting the most out of your little Inline 4 to building
supercharged racing V8s
, and screaming along at
10K RPM
using Street Legal's
insane work-of-art N/A V10
!
FEEL THE WEAR & TEAR
Street Legal's
dynamic permanent damage system
affects
individual parts
according to
point of impact
, and it's
not just visual
!
Light bodywork dents will only increase aero drag, while bigger impacts can bend the
entire chassis
, affecting suspension geometry, and causing serious damage to the parts attached!
Keep the RPM in check to
balance
engine
longevity
and outright
speed
during races!
Running gear parts will
individually
lose effectiveness over time, according to
loads experienced
during your driving!
For example, a course with many right-hand turns will wear out the left-hand tyres first.
Harsh driving will wear your suspension, braking will wither, paint will scratch, bumpers will dent, bend, and be lost!
Intakes will clog, engines & drive will fail!
TRICK 'EM! TUNE 'EM! RACE 'EM!
…and keep 'em running! For
NOTHING LASTS FOREVER
!
Welcome to
STREET LEGAL
!
HIGHLIGHT FEATURES
16 detailed vehicles, ranging from economy cars to V8 muscle and exotic V10 supercars.
Over 1000 unique parts to buy, swap, damage and repair.
Advanced vehicle physics and performance simulation, based on real-world component parameters.
Deep part damage & wear simulation, covering everything from engine internals to brakes, tyres, and brutal body & frame deformation.
2-8 hour career mode with high replay value.
Put your creation on the line, and feel every scratch, dent, and heavy landing as you thread the machine through heavy traffic at terrifying speeds to claim well-earned victory!
Large and varied city to unlock as you progress – from Suburbs to the Big City and the hilly maze of the Commercial area, and more!
Dynamic race path generator, for endless variety, and a real test of your wits.
Watch your moves! The police are always ready to get involved!
Damage & traffic density settings for a tailored challenge.
Free-hand vehicle painter, with drag 'n' drop support for using your images as in-game decals.
Drag 'n' drop support for your custom music.
NEW IN REVISION EDITION
Total game engine upgrade, now compatible with many existing mods created for the sequel!
Ton of logic, performance, stability and mapping fixes – doubling of framerate is common!
Subtle visual fixes & improvements, with respect for the original art style.
Calmly cruise or push the limits on the quiet streets of the city at night.
Meet a variety of talkative personalities walking the streets of Valo City!
Smarter opponent & police AI.
Greatly improved Painter.
New cheats for convenience & fun: Universal engine swaps, fast disassembly, race navigation assist, part mover, lightweight traffic, and more!
Quality-of-life improvements for EVERY part of the game! Scroll through Inventory and the re-organized Catalog, RMB-drag the Race Setup map, use optional hotkeys for almost everything, navigate garage menus without loading screens, keep a vast library of saves, and much, MUCH more!
Choose between the original or REVised visuals, among MANY other settings, including adjustable FOV, input filtering, extended view range, extra inventory slots, quick-hiding loading screens, and much more!
Support for modern display resolutions, variety of aspect ratios, and windowed mode.
Improved engine, aero and running gear simulation.
H-shifter support.
New perspective: Walk around not only the part shops in first-person, but now also the garages as you work on the car, and the city streets!
Leave the driver's seat to admire your wreck on foot, lean and relatch the hood, stretch, crouch, do a push-up, get back up & get back in, close the door, perhaps adjust your seat, and DRIVE ON!
Fully reworked adjustable first-person driving camera.
Few additional vehicle parts.
Endgame gameplay additions.
Steam Achievements, Cloud & Workshop.
Global photo mode and camera rail/action cam editor.
Built to be modded! Now featuring an advanced in-game developer console, and other debug features for modders.
Ultimately, still the same game you remember! Same career, same cars, same maps, sights, sounds, and unforgiving challenge, now with years of additional polish!
System Requirements for Street Legal 1: REVision Download Free
MINIMUM :
OS: Windows XP or newer
Processor: Intel® Core™ Duo T2050 (1.6GHz) or AMD equivalent
Memory: 1024 MB RAM
Graphics: 32 MB
DirectX: Version 9.0b
Storage: 700 MB available space
Additional Notes: Slowest configuration tested. SSD recommended!
How To Install Street Legal 1: REVision Download Free
1. Download The Game.
2. Extract with WinRAR
3. Play!.
Download Street Legal 1: REVision Download Free
 Direct Link
Download Street Legal 1 REVision Build 12670825 Direct Link