Download MiLE HiGH TAXi-TENOKE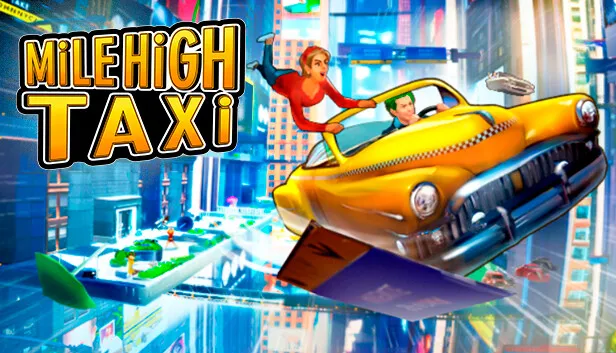 Game Details
Release name : MiLE HiGH TAXi-TENOKE
Size : 1.4 GB
Title : MiLE HiGH TAXi
Genre : Action, Indie, Racing, Simulation
Developer : Cassius John-Adams
Publisher : Cassius John-Adams
Store: click here
Release Date : 13 Mar, 2023
Screenshots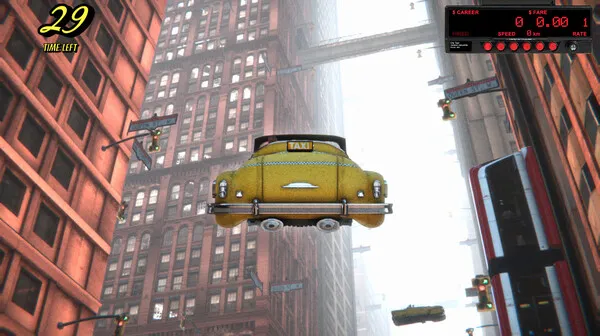 Gameplay
About This Game :
A High-Octane Thrill Ride
Get ready to take on the role of the ultimate sci-fi hover taxi driver in this fast-paced adventure! Experience heart-pumping action as you race against the clock in a vibrant, futuristic city inspired by "The Fifth Element", with arcade-style gameplay reminiscent of "Crazy Taxi". This pulse-pounding ride will have you on the edge of your seat. As you speed through the narrow, vibrant skyways, you'll encounter a cast of hilarious and chatty pedestrians, as well as impatient and over-the-top passengers.
Every moment counts in this high-stakes all-or-nothing game. Rise to the challenge and come out on top!
Gameplay is Simple – Mastering this Game Won't Be!
With an "easy" setting and three different game play modes to choose from, you'll have plenty of opportunities to improve your skills and test your limits. Most players can master the controls for a hover taxi in under one hour of intense gameplay and be able to confidently navigate the city streets. Get ready to accept the challenge, take the wheel, and show off your skills as you become a top player in this fast-paced adventure!
Different Ways to Play
In regular mode, strategize to pick up and drop off passengers in efficient ways, maximizing your earnings and extending your game time and career.
In Challenge mode, you'll face increasingly difficult challenges as you deliver passengers sequentially to level up.
In Free Roam mode, you'll be able to explore the city with no time limits or passenger pickups, discovering hidden shortcuts and other secrets as you go.
Gameplay
Prepare for action as you climb into your taxi and start picking up fares from towering skyscrapers. You'll need to deliver your passengers as fast as possible to keep your job and earn bonus time, but don't let your guard down – you never know what obstacles and challenges you might face on the Skyways. Navigate through the city and find hidden customers with the help of your NavCom AI.
Once you've mastered the city, take the fast lane by navigating narrow back alleys and use your Hyper Boost to blast through skyway traffic at breakneck speeds of up to 250mph. With over 50 floors to explore, this video game is sure to keep you engaged and on the edge of your seat.
MiLE HiGH TAXi is like "The Fifth Element meets Crazy Taxi". Deliver Zany Passengers, Dodge Mile-High Skyscrapers, and Blabbermouth Pedestrians in a Fast-Paced Race Against Time.
Here are some of the games I'm told are either similar, or that I took some inspiration from: Crazy Taxi, Taxi Chaos, CloudPunk, CyberPunk 2077 (I'm not sure why?), Forza, Grand Theft Auto (maybe because driving into people?), BeamNG.drive, the Coruscant scene from Star Wars, Midnight Club 3 (I'm guessing because of the architecture of the buildings), and last but not least is Taxi Simulator.
Created by solo-developer Cassius John-Adams.
System Requirements for MiLE HiGH TAXi Download Free
MINIMUM :
OS: Windows 10
Processor: Core i3
Memory: 8 GB RAM
Graphics: Nvidia GTX 680 (30fps+) Will run as low as Intel UHD-630
DirectX: Version 11
Storage: 3 GB available space
Additional Notes: I've gotten then game to run on hardware as low as Intel UHD 640 at 30fps. Mileage may vary
RECOMMENDED :
OS: Windows 10
Processor: Core i5
Memory: 8 GB RAM
Graphics: NVIDIA GeForce GTX 1060 (60fps+)
DirectX: Version 11
Storage: 3 GB available space
How To Install MiLE HiGH TAXi Download Free
1. Burn or mount the image using Virtual CloneDrive.
2. Install the game.
3. Copy over the cracked content from the /Crack directory on the image to your game install directory.
4. Play the game.
5. Support the software developers. If you like this game, BUY IT!
Download MiLE HiGH TAXi Download Free

 Torrent link
Download MiLE HiGH TAXi-TENOKE.Torrent
 Direct Link
Download MiLE HiGH TAXi-TENOKE Direct Link