Download March Of Shrooms-Unleashed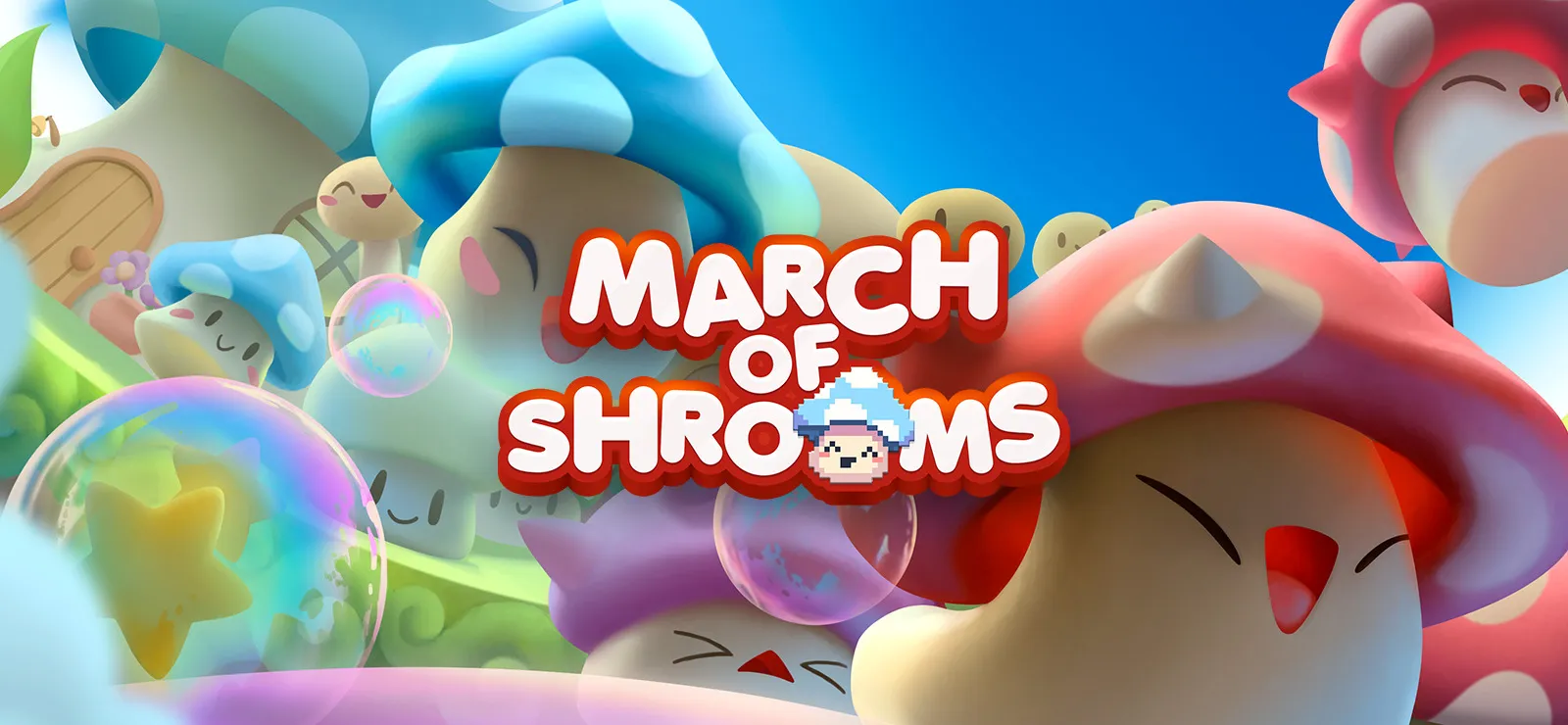 Game Details
Release name : March Of Shrooms-Unleashed
Size : 99.27 MB
Title : March of Shrooms
Genre : Action, Strategy, Fantasy
Developer : KWT Games
Publisher : Freedom Games
Store: click here
Release Date : 13 Nov, 2023
Screenshots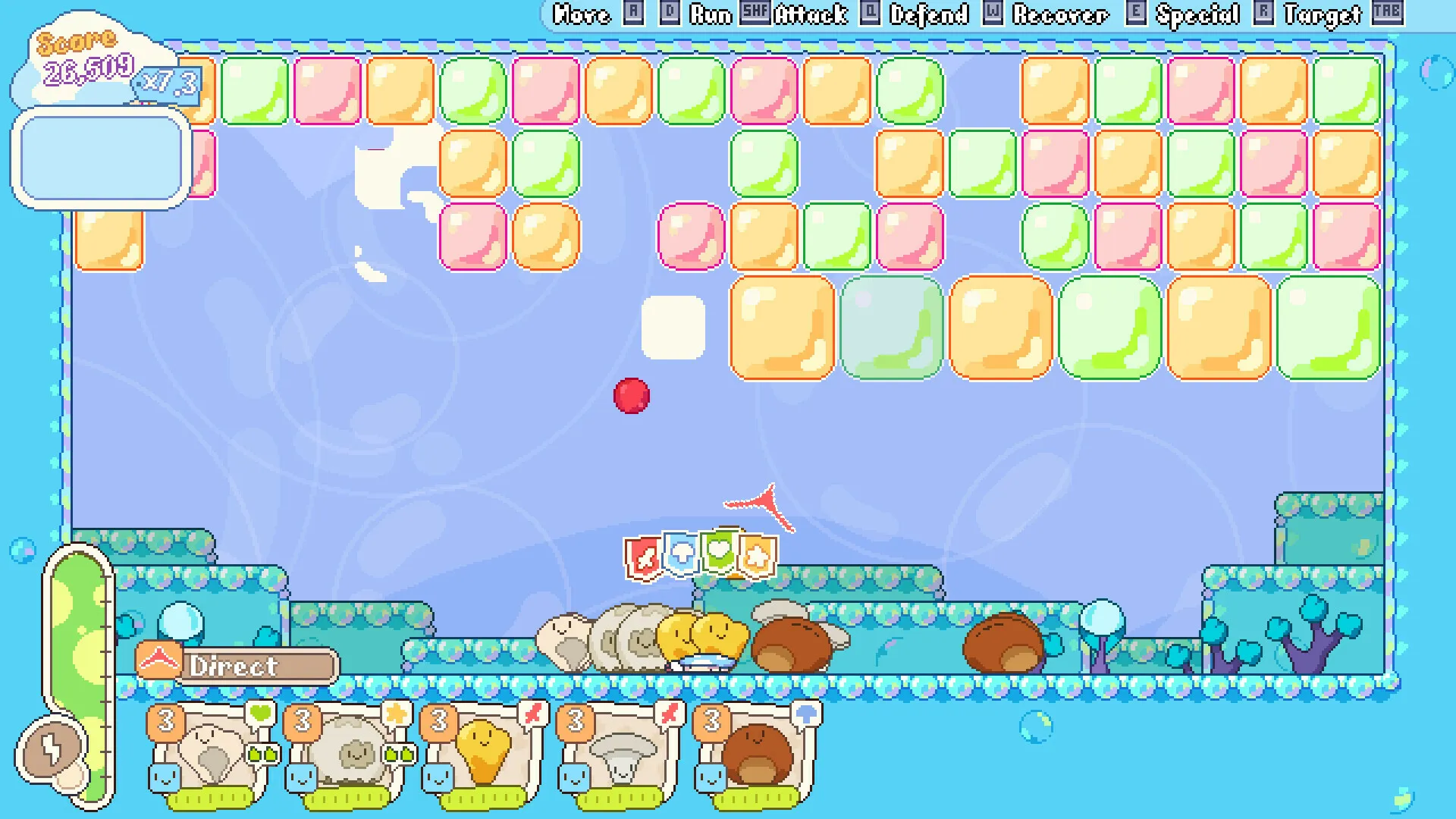 Gameplay
About This Game :
Ninety-nine years ago, mushrooms took to the skies, their spores landing on magical, floating islands and blossoming into a happy, joyous civilization. Unfortunately, every ten years a giant storm passes through the Shroomy Isles and reduces everything to little more than mycelium and a couple of berry brushes. As the tenth storm looms upon the Isles, the first little storm cloud puts a big idea in the tiniest shroom's head: Unite the shrooms! Fight back against the weather!!
March of Shrooms is a frenetic, cheery crowd brawler that chronicles the tiny shroom's epic odyssey to unite shroomkind against the coming storm! Punch your way to unity, happiness, and berries for everyone through a vibrant, effervescent world, full of mysteries, bubbles, and of course,shrooms.
Lead the shroomvolution at the head of an entire platoon. Command 30+ shrooms at once.
Pick and choose from over 40 distinct species, each with special looks and skills to contribute.
Customize the shrooms for brawling, dividing them into squads, each with its own order, size, and purpose.
Brawl across hand-crafted levels each with their own personalities and gameplay quirks that will keep you on your myc–er, feet.
Every chapter is a brand new set of levels, with fresh environments, challenges, and buffs. Floating upgrades, explosive chains, and of course, tons of berries to collect.
Replay levels on higher difficulties to earn rare items, face completely new encounters, and unlock new upgrades for the tiny shroom's big village.
Ushering in a new age for shroomkind isn't easy, but fret not. March of Shrooms is designed to be easy to learn but difficult to master, with something for casual and hardcore players alike.
Fight the greedy shrooms, not the keyboard. A simple, flexible control scheme lets anyone control the shroom-platoon with ease on both controllers or mouse and keyboard.
Choose your Brand™: Color the platoon as soft and squishy as tapioca in bubble tea when you're in the mood to relax – or make it fizzy and bubbly like crisp soda when you're in the mood for a challenge! The shrooms don't judge.
Seriously, there are so many they'll follow you everywhere, from the map screen, through the village, to the ends of the Shroomy Islands – all hoping that the tiniest shroom will realize their biggest dreams and cover you with their growing love.
So, whatcha waiting for? Let the march of the shrooms begin!
System Requirements for March of Shrooms Download Free
MINIMUM :
System: Windows 10
Processor: 4th Generation Intel Core i3
Memory: 1 GB RAM
Graphics: GTX 1050
Storage: 1 GB available space
RECOMMENDED :
System: Windows 10
Processor: 4th Generation Intel Core i3
Memory: 1 GB RAM
Graphics: GTX 1050
Storage: 1 GB available space
How To Install March of Shrooms Download Free
1. Download The Game.
2. Extract with WinRAR
3. Play!.
Download March of Shrooms Download Free
 Direct Link
Download March Of Shrooms-Unleashed Direct Link