Download Lawless Lands Witchcraft-TENOKE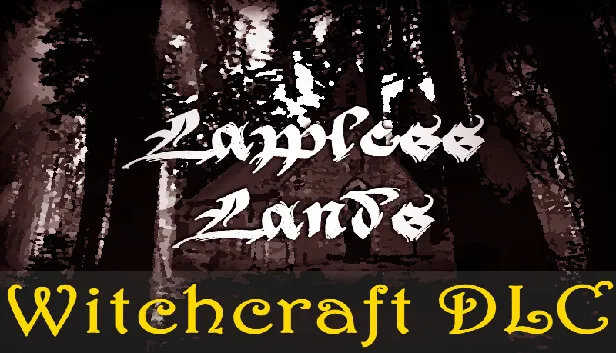 Game Details
Release name : Lawless Lands Witchcraft-TENOKE
Size : 3.95 GB
Title : Lawless Lands Witchcraft DLC
Genre : Action, Adventure, Indie, RPG, Strategy
Developer : Corrosive Studios LLC
Publisher : Corrosive Studios LLC
Store: click here
Release Date : 17 Nov, 2023
Screenshots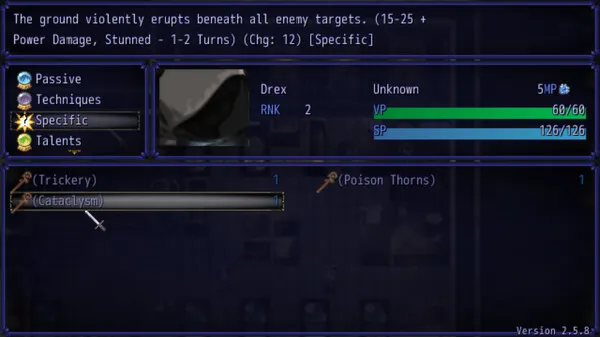 About This Game :
About This Content
Lawless Lands The wretched crones of the bogs of Sagerov have unleashed their darkness upon the lands. Witchcraft! Witchcraft DLC:
New Magic Class – Brown – Witchcraft (Play tricks on your foes and bend the wrathful elements of nature to your will)
2 New Magical Weapons (Wand of Trickery – Comes with Trickery Spell, Staff of Trickery – Comes with all three new unique spells)
3 New Spells (Trickery – Trick your foes into attacking their allies, Poisoned Thorns – Poisoned Thorns are shot towards a target, Cataclysm – The ground violently erupts beneath all enemies and has a high chance to stun them)
2 New Learnable Spells (Trickery, Poisoned Thorns – Cataclysm must be gained through the Staff of Trickery exactly how other staffs grant the ultimate spell in its magic class)
3 New Attack Animations & Sounds
Upgraded Witchcraft Shop (You can find the new equipment in Sky's Shop in her Forest Hut inside Durgim's Mill)
3 New Unique Titles "Witch", "Crone", and "Occultist"
3 Witch Brews for temporary but long lasting experience boosts, 1 Wand of Trickery, and 1 Staff of Trickery added to your Strongbox (You can buy more from Sky in the Forest Hut West of Durgim's Mill)
Free Update For Everyone (With the release of this DLC)

Updated several enemy spellcasters to use the new spells

*This DLC is intended for players who enjoy the game and want to continue to show their support for the developer and get some cool extras in the game.
PLEASE NOTE: IN ORDER TO RECEIVE THE ITEMS FROM THIS PACK, YOU MUST FIRST TALK TO HUSTAN IN THE PYRSHEN HOSPITAL TO ACTIVATE THE DLC! THEN, YOU CAN SPEAK TO SKY IN THE FOREST HUT TO THE WEST OF DURGIM'S MILL. YOU CAN GET THE ITEMS ANYTIME YOU WISH! YOU DO NOT NEED TO START A NEW GAME!
System Requirements for Lawless Lands Witchcraft DLC Download Free
MINIMUM :
OS: Microsoft Windows (32-bit/64-bit)
Processor: Intel Dual-Core 2.4 GHz
Memory: 512 MB RAM
Graphics: DirectX 9.0 Compatible
DirectX: Version 9.0
Storage: 1 MB available space
Sound Card: DirectSound Compatible
How To Install Lawless Lands Witchcraft DLC Download Free
NOTE: Game is updated to v2.5.8.
1. Burn or mount the image using Virtual CloneDrive.
2. Install the game.
3. Copy over the cracked content from the /Crack directory on the image to your game install directory.
4. Play the game.
5. Support the software developers. If you like this game, BUY IT!
The following DLCs are included:
 Lawless Lands Heroic Edition DLC
 Lawless Lands Supporter Pack DLC
 Lawless Lands Founder Pack DLC
 Lawless Lands Grizzly Pet Pack DLC
 Lawless Lands Community Skin Pack 1 DLC
 Lawless Lands Unrest
 Lawless Lands Community Skin Pack 2 DLC
 Lawless Lands Community Skin Pack 3 DLC
 Lawless Lands Second Soul DLC
 Lawless Lands Outlander Skin Pack
 Lawless Lands Herding Hound DLC
 Lawless Lands Smoking Sands DLC
 Lawless Lands Runemaster DLC
 Lawless Lands Blood Pit DLC
 Lawless Lands Witchcraft DLC
Download Lawless Lands Witchcraft DLC Download Free
 Direct Link
Download Lawless Lands Witchcraft-TENOKE Direct Link