Download Colony Survival Build 10796943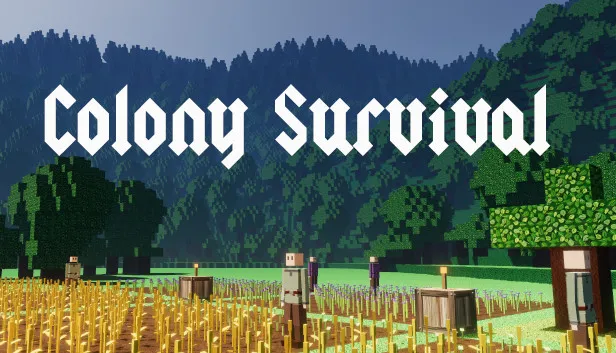 Game Details
Release name : Colony Survival Build 10796943
Size : 96.23 MB
Title : Colony Survival
Genre : Action, Adventure, Indie, Strategy, Early Access
Developer : Pipliz
Publisher : Pipliz
Store: click here
Release Date : 16 Jun, 2017
Screenshots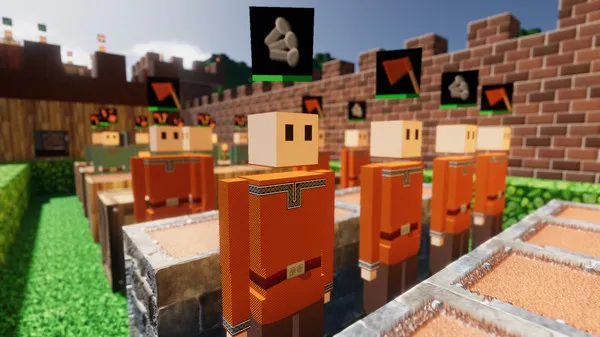 Gameplay
About This Game :
Dynamic 3D Pathfinding
Both colonists and monsters can find their way in your world. Build bridges, tunnels, stairs, overpasses and underpasses to make sure your colonists get where they want to go, and monsters don't! Plant a banner to start your colony. As you recruit more colonists, more monsters will try to invade your colony! Build walls, dig moats and construct forts to deal with the increasing threat.
Dozens of different jobs, unlockable with science
Use an extensive science system to unlock jobs, blocks, upgrades and new weapons! Your colony will start small, with a couple of berry farmers, slingers and a copper miner. Expand your colony and start using new metals like bronze, iron and steel. Producing them will require new fuels like charcoal and cokes. Use more advanced metals to unlock crossbows and matchlock guns for your guards! Add wheat farmers, bakers, flax farmers, tailors and many other jobs to your colony.
Explore and settle a large, diverse world
Large, advanced colonies are able to unlock the glider and Colony Starter Kits, allowing them to settle new lands. Take to the sky and explore a world with multiple continents and biomes. Start a colony in far-off lands to get access to new jobs, crops and resources.
Co-op: play with friends without problems
Easily launch a co-op server from the main menu, and invite friends to join your world. Share ownership of a single colony with multiple friends, or build your own colonies and trade items and science. It's also possible to use our advanced server tool to set up a more complex system. Extensive mod support allows players to customize their experience exactly as they want.
Regular updates
We regularly release fixes, improvements, tweaks and content updates. Here a couple of highlights from many, many changelogs:
June 16, 2017: 0.1.15. Public release. Contained a handful of jobs and items.
August 25, 2017: 0.3.0. Added the science system and new jobs like the tailor and technologist.
October 31, 2017: 0.4.0. Lots of new items, new guards and new monsters.
March 23, 2018: 0.6.0. New builder and digger jobs, increased view range, crouching, big performance improvements.
June 21, 2018: 0.6.3. Improved the interface in both looks and functionality, added particle trails when projectiles are fired.
July 26, 2019: 0.7.0. Co-op, new world generation, multiple colonies, trading, the glider and lots of bug fixes and performance improvements.
December 6, 2019: 0.7.1. Added Steam Workshop support. Allows players to install mods and enable or disable them per world. Also allows players to share those worlds with others.
May 11, 2020: 0.7.3. Added a statistics menu which tracks and displays data from a broad range of categories.
The complete package: lots of settings, fan translations, mods, cheats and more!
Colony Survival contains everything you'd hope to find in a game
-except for proper animations.
Translations: fans from all over the world have translated the game into their native language. Play the game in German, Japanese, Russian, Chinese, Spanish, French or any other of the many supported languages!
Cheats: bored of playing the way it's intended? Use cheats to quickly recruit more colonists, spawn blocks and unlock research.
Detailed graphics settings: don't like bloom or depth of field? Want to adjust the FOV? Change it quickly in the graphics menu.
Game settings: turn off monsters if you want to build in peace. Or allow them to spawn during the day for a difficult challenge!
Mods: we've developed the game to be as moddable as possible, and we're in close contact with mod developers to help them create awesome mods.
Advanced server tool: every player can use our intuitive server tool to host a private server for friends, or a public server for the entire community.
Transparent development: we explain what we're working on and why in regular Friday Blogs. We're continuously trying to figure out what the community would like to see tweaked and added next by being active on the Steam Forums and the official Discord.
System Requirements for Colony Survival Download Free
MINIMUM :
OS: Windows Vista SP1 & newer, 64-bit
Processor: Intel Pentium G620 (2.5 Ghz dual core) or equivalent
Memory: 2 GB RAM
Graphics: Intel HD Graphics 5000, 1280×720 display
DirectX: Version 11
Storage: 300 MB available space
Additional Notes: Work in progress: new features may raise the bar, optimizations may lower the bar
RECOMMENDED :
OS: Windows 7 SP1 & newer, 64-bit
Processor: Intel i5-2300 (2.8 GHz quad core) or equivalent
Memory: 4 GB RAM
Graphics: Nvidia GTX 750 or equivalent, 2 GB VRAM, 1920×1080 display
DirectX: Version 11
Network: Broadband Internet connection
Storage: 1 GB available space
Additional Notes: Work in progress: new features may raise the bar, optimizations may lower the bar
How To Install Colony Survival Download Free
1. Download The Game.
2. Extract with WinRAR
3. Play!.
Download Colony Survival Download Free
 Direct Link
Download Colony Survival Build 10796943 Direct Link