Download Brookhaven Grimoire Build 10201711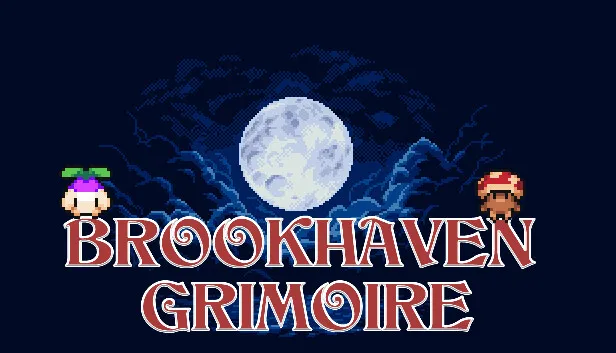 Game Details
Release name : Brookhaven Grimoire Build 10201711
Size : 205.84 MB
Title : Brookhaven Grimoire
Genre : Adventure, Casual, Indie, RPG
Developer : Little_Amethyst
Publisher : Little_Amethyst
Store: click here
Release Date : 18 Feb, 2022
Screenshots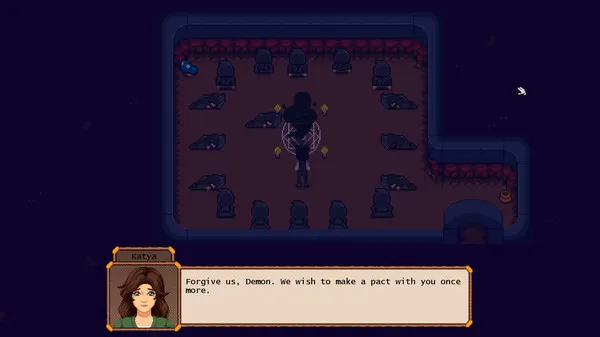 Gameplay
About This Game :
The world of
Brookhaven
exists in a dark storybook filled with dangerous creatures, friendly townsfolk, and – most importantly – adventure! Within, you will find a thriving magical community of unique and eccentric characters to meet and learn about, and (with little charm) you might even fall in love and start a family with one of these new neighbors. Quest, explore, farm, socialize; whatever you decide, adventure and excitement await in
Brookhaven
!
Learn how to perform magic! Magic is the backbone of this world and everything revolves around it.
Figure out the mysteries hidden within the storybook by exploring the Unwritten Lands. Perhaps you'll solve the mystery of how to return to your world of origin or you may decide to stay. The choice is yours.
Summon Minions! As you progress in the story, you can craft or find trinkets to summon minions that will help you fight in battles.
Supernatural Abilities! There are 5 different supernatural creatures that the player can be turned into or be infected with.
Customize your player appearance, home, and property. Start with a simple home overrun with trees, rocks, and weeds and make it your own.
Over 100 mythical creatures roam throughout the land, including: witches, werewolves, dyads, centaurs, mermaids, vampires, yetis, slimes, mummies, zombies, ghosts, demons, goblins, talking animals and vegetables, and so much more.
Improve your skills over time. You can level up your skills by fighting, performing magic, farming, foraging, catching bugs, fishing, and mining. Each level unlocks different crafting recipes and improves your success rate in that skill along the way.
Embrace the mystical pagan traditions of the locals, and become part of their community.
Grow vegetables, herbs, flowers, nuts, and fruit trees. These items can be used in cooking recipes, alchemy recipes, quest lines, or as gifts to villagers. Each villager has their own unique likes and dislikes for items they receive.
Forage the land for mushrooms, flowers, and herbs that change with the seasons.
Bug Catching. Collect rare and exotic specimens that you can collect in the museum, use in potions, give as gifts, or sell for profit.
Fish in the ocean, rivers, and lake. As with everything else, the fish are seasonal with the added catch of also being location dependent. You can improve your fishing rod by using different baits and gadgets.
Extensive cooking, blacksmithing, alchemy, and tailoring systems.
Explore the vast mysterious Dungeon that contains some of the most dangerous creatures, puzzles, and quest lines.
Raise animals for their resources, including: egg collecting, feather collecting, milking, shearing, and animal sacrifice. The different species that the player can raise includes: Cat, Dog, Chickens, Ducks, Rabbits, Peafowl, Cows, Sheep, Goats, Pigs, Alpacas, Foxes, Skunks, Penguins, Snow Phoenixes, Ravens, Owls, Parrots, Zombies, Mummies, and Slimes.
Romance and marry a partner to share your home and life with. Have children who will grow from infanthood, attend classes as children, and make their own life in town.
System Requirements for Brookhaven Grimoire Download Free
MINIMUM :
OS: Microsoft 64bit Windows 7
Processor: Requires a 64-bit processor and operating system
Memory: 2 MB RAM
Graphics: OpenGL 4-compliant onboard graphics
DirectX: Version 11
Storage: 3 GB available space
How To Install Brookhaven Grimoire Download Free
1. Download The Game.
2. Extract with WinRAR
3. Play!.
Download Brookhaven Grimoire Download Free
 Direct Link
Download Brookhaven Grimoire Build 10201711 Direct Link