Download Across The Void-TENOKE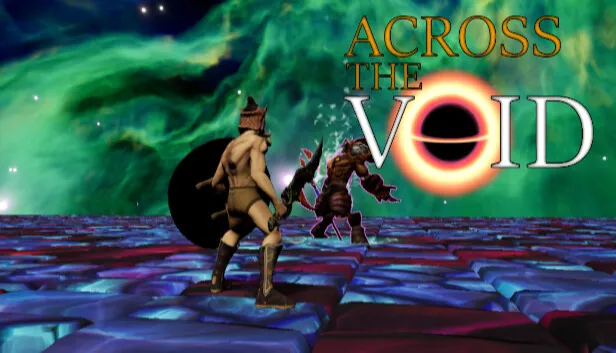 Game Details
Release name : Across The Void-TENOKE
Size : 1.88 GB
Title : Across The Void
Genre : Action, Adventure, Casual, Indie, RPG
Developer : Wooden Barrel Games LLC
Publisher : Wooden Barrel Games LLC
Store: click here
Release Date : 14 May, 2023
Screenshots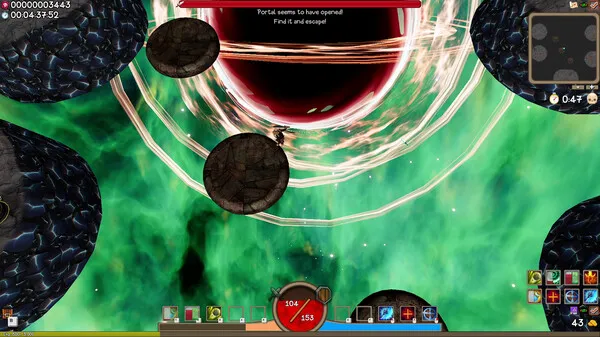 Gameplay
About This Game :
Across The Void is an exciting new roguelike video game that will take you on a journey through a universe of endless possibilities. Featuring randomly generated maps and side quests, the game offers a new adventure every time you play. With a unique skill system, players can create their own playstyle by investing in three different trees, each with its own set of skills tailored to different playstyles. With over 50 skills to unlock, you can customize your character to your liking and take on the universe on your own terms.
As you traverse through the Void, you will encounter seven unique bosses, each with their own set of challenges to overcome. But don't let that scare you, because once you defeat the final boss, the game unlocks an endless mode where the only limit is your own skill and determination.
Key Features:
Roguelike gameplay with randomly generated maps and side quests
Unique skill system with three different trees tailored to different playstyles
Over 50 skills to unlock and customize your character
Seven unique bosses with their own set of challenges
Endless mode unlocked after defeating the final boss
Vast array of equipment available to the player
Gameplay:
In Across The Void you'll be racing the clock to gather as much power as possible before your enemies gain too much strength and abilities before you can defeat them. Every 5 minutes spent inside the maps will result in a tier increase. All mobs will gain back some health, increase their stats and gain new abilities. Side maps allow you the chance of fighting a side boss that if beaten will allow you to skip the map objective and return back to the hub. There is a quest giver inside the maps that allows you to get extra skillpoints without needing to level up, you might have to complete a task before he gives you one. Once you complete 4 maps, your map will be the boss map. Beating him will take you into endless mode, here you fight mobs from all the maps. Also random shops, chests and barrels will spawn throughout endless. Keep your eye out because these are time limited and will destroy themselves if you don't get to them in time.
Prepare to Conquer the Void!
Get ready for Across The Void, an exhilarating top-down roguelike game that will put your strategic thinking, adaptability, and skill to the ultimate test. Every playthrough offers a thrilling challenge, demanding you to overcome ever-changing obstacles and conquer the Void.
This game's unique appeal lies in its ability to continuously surprise and challenge you, rewarding your mastery and skill as you progress. By facing each unique hurdle, you'll not only refine your abilities but also create unforgettable gaming experiences.
Don't miss out on this one-of-a-kind roguelike adventure! Wishlist Across The Void today and be among the first to explore its dynamic universe and prove your worth when it becomes available. The Void awaits—will you rise to the challenge?
System Requirements for Across The Void Download Free
MINIMUM :
OS: Windows 10
Processor: Core i3, Ryzen 1200
Memory: 4 GB RAM
Graphics: Geforce 1060, Radeon 5500 XT
DirectX: Version 12
Storage: 2 GB available space
RECOMMENDED :
OS: Windows 11
Processor: Core i5, Ryzen 1500
Memory: 8 GB RAM
Graphics: Geforce 1080, Radeon 5700 XT
DirectX: Version 12
Storage: 2 GB available space
How To Install Across The Void Download Free
1. Burn or mount the image using Virtual CloneDrive.
2. Install the game.
3. Copy over the cracked content from the /Crack directory on the image to your game install directory.
4. Play the game.
5. Support the software developers. If you like this game, BUY IT!
Download Across The Void Download Free
 Direct Link
Download Across The Void-TENOKE Direct Link